TBK News
Reflections on Israel
From Rabbi Peter W. Stein


Last Shabbat, we shared a special exchange with our partner congregation in Jerusalem, Mevakshei Derech. In my remarks, I offered thoughts on why I am a proud Zionist and what it means to be living in America and still be connected to life in Israel. I declared: even while we live in Rochester, we .....
---
Register now for
Religious School 2021-22
Thanks to everyone involved, we have enjoyed a great school year despite the challenges of the pandemic.
We are anticipating being able to welcome everyone back into the TBK building in September for a new school year!
---
Testing for COVID-19 for Monroe County residents is being held at Temple B'rith Kodesh and several other sites around Monroe County.
The testing at TBK is on Tuesdays from 12:00 PM to 3:00 PM. Pre-registration is strongly encouraged. Walk-ins are accommodated as possible. Click here to make an appointment on the County web site.
Please do not call Temple B'rith Kodesh as we are not involved in scheduling the appointments.
For more information, call Monroe County's COVID-19 Hotline at (585) 753-5555
---
The Rochester Kollel
Since its beginning, the Rochester Kollel, hosted by Temple B'rith Kodesh, has welcomed thousands of adults to a wide variety of Jewish study classes.
Online Worship & Study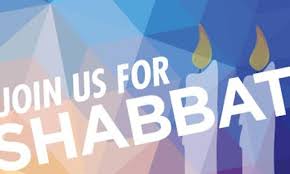 We invite you to join us for online Shabbat Worship and Study. See schedule below.
Check the e-mail blasts from TBK for information to join us using Zoom.

Can't find the information?
E-mail your name to info@tbk.org and we will send the information and password to you!
---
Friday Evening Shabbat
Join us on Friday evening at 6:00 pm as we share sacred moments of prayer, song, and study.
---

Saturday Morning TaNaKh Study
At 8:00 am, volunteers will lead TaNaKh Study.
---

Torah Study
At 9:15 am, Rabbi Stein or Rabbi Tulik will lead study of the week's Torah portion.
---

Shabbat Morning Worship
At 10:30 am, we will have a Shabbat morning service. This service, as with the Friday evening opportunity, will include prayer, song, and study. We will hear the chanting of the weekly Torah portion.
Quick Links
Parashat
Parashat Bamidbar
May 15, 2021
In this Torah portion, God tells Moses to conduct a census of all the Israelite men over the age of 20. Moses takes up a second census to count all of the Levite men. God gives specific instructions to the Levites about their roles in the Tent of Meeting.
Zoom Recordings
During this time when we must continue restrictions on in-person worship, we are using technology to keep us connected. If you can't be with us at the time of the service or program, use the Zoom links that will be posted here at the time that is best for you.
Click here to see our most recent recording:
Shabbat Morning Service
Bat Mitzvah of Mira Grossfield
Saturday, May 8
Click here to see more TBK Zoom Recordings
Sun, May 16 2021 5 Sivan 5781