Do It Online!
Voting Information from the
League of Women Voters
There are three ways to vote this year!
Absentee Voting is now available to anyone concerned about exposure to COVID-19, or be unable to vote in person because of illness or travel.

Click here

for more information



Click here

to apply online for an Absentee Ballot


Early Voting

is available from October 23 to October 31.

Click here

for locations and hours

Vote at your polling site on Tuesday, Nov. 2 from 6:00 am to 9:00 pm.

Click here

to find your polling site.

Ballot Proposals: There are also five ballot proposals you will have the opportunity to vote on.

Click here

to see a summary from the League of Women Voters.
---
---
Click here
to read Rabbi Stein's sermon
from Kol Nidre service

---
Click here
to read Rabbi Tulik's sermon from Yom Kippur morning
---
Donate Online
Temple B'rith Kodesh appreciates the support of our congregants and the community. It is now easy to donate online to TBK. Click below to see the different options for giving and how you can help TBK!
---
The Rochester Kollel
Since its beginning, the Rochester Kollel, hosted by Temple B'rith Kodesh, has welcomed thousands of adults to a wide variety of Jewish study classes.
Online Worship & Study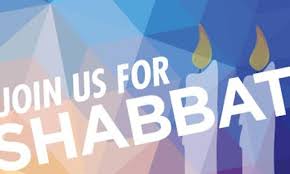 We invite you to join us for online Shabbat Worship and Study. See schedule below.
Check the e-mail blasts from TBK for information to join us using Zoom.

Can't find the information?
E-mail your name to info@tbk.org and we will send the information and password to you!
---
Friday Evening Shabbat
Join us on Friday evening at 6:00 pm as we share sacred moments of prayer, song, and study.
---

Saturday Morning TaNaKh Study
At 8:00 am, volunteers will lead TaNaKh Study.
---

Torah Study
At 9:15 am, Rabbi Stein or Rabbi Tulik will lead study of the week's Torah portion.
---

Shabbat Morning Worship
At 10:30 am, we will have a Shabbat morning service. This service, as with the Friday evening opportunity, will include prayer, song, and study. We will hear the chanting of the weekly Torah portion.
Quick Links
Parashat
Parashat Noach
October 9, 2021
In this Torah portion, God punishes the wicked in the world by causing a giant flood. God saves Noah and his family, who will repopulate the world. We are also introduced to Abram and his wife, Sarai.
Zoom Recordings
Although improving conditions have allowed us to resume in-person services, many congregants continue to participate in services via Zoom. The recordings are available for you to view.
Click here to see our most recent recording:
Shabbat Morning Service
Saturday, October 2
Click here to see more TBK Zoom Recordings
Fri, October 22 2021 16 Cheshvan 5782