Beyachad - Together
In these challenging times, we obviously need to redefine and think creatively and work hard at what it means to be beyachad with our TBK family. Even when we can't be together physically, we can still be present for one another in important ways.
The temple staff and board leadership have been in regular conversation. We continue to meet regularly via Zoom and conference call to make plans to be a supportive presence for all of you and to strategize for the security of the congregation. The overall concept is "TBK Beyachad": Even (or especially!) now, we will find ways to be together in meaningful ways. We will continue to share additional strategies over the coming days and weeks.
---
NEW! Find Out More About TBK's Beyachad Program!


For more information, e-mail info@tbk.org
---
Emotional & Spiritual Support
Rabbi Stein and Rabbi Tulik are both available and eager to be a helpful presence. Please don't hesitate to e-mail rabbistein@tbk.org or rabbitulik@tbk.org or call 244-7060.
---
For routine TBK business, call 244-7060 and leave a voice mail or e-mail info@tbk.org
---
Community Online Resources
The Jewish Federation of Greater Rochester and Jewish Family Service of Rochester are both spearheading a number of community efforts in response to this emergency situation. Visit their web sites for updated information by clicking below:
Online Worship & Study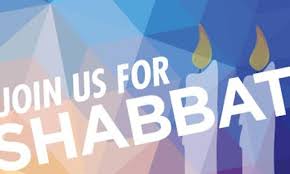 We invite you to join us for online Shabbat Worship and Study. See schedule below.
Check the e-mail blasts from TBK for information to join us using Zoom.

Can't find the information?
E-mail your name to info@tbk.org and we will send the information and password to you!
---
Friday Evening Shabbat
Join us on Friday evening at 6:00 pm as we share sacred moments of prayer, song, and study.
---

Saturday Morning TaNaKh Study
At 8:00 am, volunteers will lead TaNaKh Study.
---

Torah Study
At 9:15 am, Rabbi Stein or Rabbi Tulik will lead study of the week's Torah portion.
---

Shabbat Morning Worship
At 10:30 am, we will have a Shabbat morning service. This service, as with the Friday evening opportunity, will include prayer, song, and study. We will hear the chanting of the weekly Torah portion.
Quick Links
Parashat
Parashat Bamidbar
May 23, 2020
In this Torah portion, God tells Moses to conduct a census of all the Israelite men over the age of 20. Moses takes up a second census to count all of the Levite men. God gives specific instructions to the Levites about their roles in the Tent of Meeting.
Wed, June 3 2020 11 Sivan 5780