TBK News
Annual Pulpit Exchange with Mt. Olivet Baptist Church
Friday, Jan. 14 at TBK. Reverend Rickey Harvey offered the sermon. Click here to view recording of the service
Sunday, Jan. 16 at Mt. Olivet Baptist Church. Click here to read the sermon delivered by Rabbi Peter Stein.
---
Offices Closed
The TBK offices will be closed Monday, January 17 in observance of Martin Luther King, Jr. Day.
---
Donate Online
Temple B'rith Kodesh appreciates the support of our congregants and the community. It is now easy to donate online to TBK. Click below to see the different options for giving and how you can help TBK!
---
The Rochester Kollel
Since its beginning, the Rochester Kollel, hosted by Temple B'rith Kodesh, has welcomed thousands of adults to a wide variety of Jewish study classes.
Worship & Study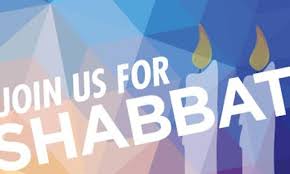 We invite you to join us in-person or online for Shabbat Worship and Study. See schedule below.
Check the e-mail blasts from TBK for information to join us using Zoom.

Can't find the information?
E-mail your name to info@tbk.org and we will send the information and password to you!
---
Friday Evening Shabbat
Join us on Friday evening at 6:00 pm as we share sacred moments of prayer, song, and study.
---

Saturday Morning TaNaKh Study
At 8:00 am, volunteers will lead TaNaKh Study.
---

Torah Study
At 9:15 am, Rabbi Stein or Rabbi Tulik will lead study of the week's Torah portion.
---

Shabbat Morning Worship
At 10:30 am, we will have a Shabbat morning service. This service, as with the Friday evening opportunity, will include prayer, song, and study. We will hear the chanting of the weekly Torah portion.
Quick Links
Parashat
Parashat Yitro
January 22, 2022
In this Torah portion, Moses tells his father-in-law, Jethro, about the miracle of the exodus. Jethro proclaims that the Israelite God is greater than all other gods, and he makes a sacrifice. Jethro then advises Moses to delegate leadership roles in order not to tire himself out. The Israelites camp at the bottom of Mount Sinai. After three days, the mountain fills with smoke, and God delivers the Ten Commandments to His people..
Zoom Recordings
Although improving conditions have allowed us to resume in-person services, many congregants continue to participate in services via Zoom. The recordings are available for you to view.
Click here to see our most recent recording:
Shabbat Morning Service
Saturday, January 15
Click here to see more TBK Zoom Recordings
Mon, January 17 2022 15 Shevat 5782