TBK News
You can now submit names for the 2022/5783 Book of Remembrance online by clicking here.
Or download the form by clicking here and mailing by August 15
---
Join TBK at the JCC on Friday
The communiity is invited to a special joint Shabbat service. Join us at the JCC as we celebrate the strength, beauty, and closeness of our Rochester Jewish community.




We will begin with a Conservative style Mincha service at 6:00 pm and transition to a Reform Shabbat service at 6:15 pm.


Service will be followed by a bring-your-own dinner.
Please note there will NOT be a Shabbat service at TBK on Friday evening. Misheberach and the TBK Yahrzeits will be included in the service at the JCC
The RPO @ TBK
TBK was proud to offer a RPO Concert to the community at no charge on July 27. Over 350 people attended and saw a great performance by the RPO, expertly conducted by Matthew Kraemer.

Thank you to our sponsors for helping make the concert possible. To support our ability to be able to continue the free RPO concerts in the future, please consider a donation in any amount by visiting https://www.tbk.org/payment.php .
Choose "RPO Donation" from the drop-down menu.
Registration for 2022-23 Religious School is Now Open!
We are happy to share that TBK membership now includes Religious School without a separate per-child tuition fee. Click the button below for more information and to register.
---

The Rochester Kollel
Since its beginning, the Rochester Kollel, hosted by Temple B'rith Kodesh, has welcomed thousands of adults to a wide variety of Jewish study classes.
Worship & Study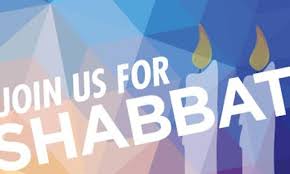 We invite you to join us in-person or online for Shabbat Worship and Study. See schedule below.
Check the e-mail blasts from TBK for information to join us using Zoom.

Can't find the information?
E-mail your name to info@tbk.org and we will send the information and password to you!
---
Friday Evening Shabbat
Join us on Friday evening at 6:00 pm as we share sacred moments of prayer, song, and study.
---

Saturday Morning TaNaKh Study
At 8:00 am, volunteers will lead TaNaKh Study.
---

Torah Study
At 9:15 am, Rabbi Stein or Rabbi Tulik will lead study of the week's Torah portion.
---

Shabbat Morning Worship
At 10:30 am, we will have a Shabbat morning service. This service, as with the Friday evening opportunity, will include prayer, song, and study. We will hear the chanting of the weekly Torah portion.
Quick Links
Parashat
Vaetchanan
August 13, 2022
In this Torah portion, Moses stresses to the Israelites the importance of keeping God's commandments when they enter the Land of Israel. Moses repeats the Ten Commandments and utters the Shema and Ve'ahavta prayers
Zoom Recordings
Although improving conditions have allowed us to resume in-person services, many congregants continue to participate in services via Zoom. The recordings are available for you to view.
Click here to see our most recent recording:
Shabbat Morning Service
Saturday, August 6
Click here to see more TBK Zoom Recordings
---
Donate Online
Temple B'rith Kodesh appreciates the support of our congregants and the community. It is now easy to donate online to TBK. Click below to see the different options for giving and how you can help TBK!
Thu, August 11 2022 14 Av 5782