High Holy Days 2020/5781
Planning the High Holy Day services in the age of COVID-19 presents challenges never previously faced or anticipated. Technology will allow us to share the holidays. We have upgraded our AV capabilities with the support of the Wolk Foundation and the Farash Foundation. We hope you will join us for the following services and programs.
Check the most recent TBK weekly e-mail for links and information for these services.
Friday, September 18
Erev Rosh HaShana Service at 8 pm
Click here to view the service on YouTube
Saturday, September 19 - Rosh HaShana
Family Service at 9 am (Zoom)
Morning Service at 10 am (YouTube)
Drive-through reception, Tashlikh, and Shofar
sounding - check most recent TBK email for
details.
Sunday, September 20
Broadcasts of 2nd day Rosh Hashana Services
Wednesday, Sept. 23 and Thursday, Sept. 24
Cemetery Services (In-person and Zoom)
Check most recent TBK email for details.
Sunday, September 27
Yom Kippur Evening/Kol Nidre Service at 8 pm
(YouTube)
Monday, September 28
Yom Kippur
Family Service at 9 am (Zoom)
Morning Service at 10 am (YouTube)
Afternoon discussions at 1 pm, 2 pm, 3 pm
(all on Zoom)
Yizkor and Ne'ilah Service at 4:45 pm (YouTube)
---

Kollel
Fall-Winter Session

Registration is open for the Fall-Winter Session of the Rochester Kollel.
Since its beginning, the Rochester Kollel, hosted by Temple B'rith Kodesh, has welcomed thousands of adults to a wide variety of Jewish study classes.
Most classes are 4 to 8 weeks in length, 1 to 1½ hours per session, and topics range from classical text study to Jewish ethics, God and spirituality, Hebrew, literacy, comparative religion and more.
---
Have You Made Your Pledge?
Click here to see an updated report on "The Campaign to Ensure Our Future"
---
Online Worship & Study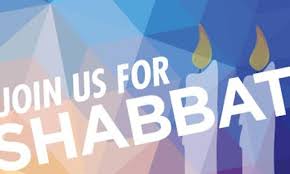 We invite you to join us for online Shabbat Worship and Study. See schedule below.
Check the e-mail blasts from TBK for information to join us using Zoom.

Can't find the information?
E-mail your name to info@tbk.org and we will send the information and password to you!
---
Friday Evening Shabbat
Join us on Friday evening at 6:00 pm as we share sacred moments of prayer, song, and study.
---

Saturday Morning TaNaKh Study
At 8:00 am, volunteers will lead TaNaKh Study.
---

Torah Study
At 9:15 am, Rabbi Stein or Rabbi Tulik will lead study of the week's Torah portion.
---

Shabbat Morning Worship
At 10:30 am, we will have a Shabbat morning service. This service, as with the Friday evening opportunity, will include prayer, song, and study. We will hear the chanting of the weekly Torah portion.
Quick Links
Parashat
Parashat Ha'Azinu
September 26, 2020
In this Torah portion, Moses recites a song to the Children of Israel that serves as testimony of their covenant with God. God tells Moses to head up Mount Nebo to find his final resting place.
Zoom Recordings
Although we cannot be together at TBK, we are using technology to keep us connected and supportive of each other during this challenging time. If you can't be with us at the time of the service or program, use the Zoom links that will be posted here at the time that is best for you.
Click here to see our most recent recording:

Shabbat Morning Service
Saturday, September 12
Click here to see more TBK Zoom Recordings
Fri, September 18 2020 29 Elul 5780