TBK News
Elana Arian Visits TBK
Elana Arian joined TBK for many events June 10 & 11.
Click here
to watch Friday's Music Shabbat Service.
Register Now for the RPO @ TBK!

TBK is proud to present this concert to the community free of charge!
Registration for 2022-23 Religious School is Now Open!

We are happy to share that TBK membership now includes Religious School without a separate per-child tuition fee. Click the button below for more information and to register.

TBK Update Mailed to all Members

The Spring TBK Update has been mailed to all members.

In it you will find information about the TBK Annual Meeting and Budget, Upcoming Events, and more!


You can read it online by

clicking here

.

Click on the links below to view these items that are only posted online.
>

Contributions to TBK during the past year


>

Yahrzeits scheduled through August 2022
---
Sponsor an Oneg
Click here to see more about sponsoring an Oneg in honor, memory, or celebration of a person or event!
---
The Rochester Kollel
Since its beginning, the Rochester Kollel, hosted by Temple B'rith Kodesh, has welcomed thousands of adults to a wide variety of Jewish study classes.
Worship & Study
Rabbi Stein speaks on the 50th Anniversary of Women in the Rabbinate
During Friday's Shabbat Service, Rabbi Stein spoke about the 50th Anniversary of Women in the Rabbinate.
Click here to read the sermon
Click here to watch the service

;

you can move ahead to the beginning of Rabbi Stein's sermon
at 51 min. 02 seconds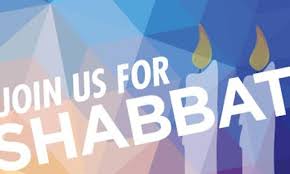 We invite you to join us in-person or online for Shabbat Worship and Study. See schedule below.
Check the e-mail blasts from TBK for information to join us using Zoom.

Can't find the information?
E-mail your name to info@tbk.org and we will send the information and password to you!
---
Friday Evening Shabbat
Join us on Friday evening at 6:00 pm as we share sacred moments of prayer, song, and study.
---

Saturday Morning TaNaKh Study
At 8:00 am, volunteers will lead TaNaKh Study.
---

Torah Study
At 9:15 am, Rabbi Stein or Rabbi Tulik will lead study of the week's Torah portion.
---

Shabbat Morning Worship
At 10:30 am, we will have a Shabbat morning service. This service, as with the Friday evening opportunity, will include prayer, song, and study. We will hear the chanting of the weekly Torah portion.
Quick Links
Parashat
Sh'lach
June 25, 2022
In this Torah portion, Moses sends 12 spies to explore the Land of Israel. Ten of them convince the people that it will be too difficult to conquer the land. God responds to their lack of confidence by punishing them with 40 years of wandering in the wilderness. God commands the Israelites to put fringes on the ends of their clothing.
Zoom Recordings
Although improving conditions have allowed us to resume in-person services, many congregants continue to participate in services via Zoom. The recordings are available for you to view.
Click here to see our most recent recording:
Shabbat Morning Service
Bat Mitzvah of Mila Block
Saturday, June 11
Click here to see more TBK Zoom Recordings
---
Donate Online
Temple B'rith Kodesh appreciates the support of our congregants and the community. It is now easy to donate online to TBK. Click below to see the different options for giving and how you can help TBK!
Thu, June 30 2022 1 Tammuz 5782