TBK News
Click here to read Rabbi Stein's sermon from Shabbat Vayera 5783 - Nov. 11, 2022
---
---
Celebration of TBK at 175
Two major events coming in 2023!
Saturday evening, June 10, 2023
Gala concert & dinner featuring the world renowned Israeli jazz musician Mattan Klein and his band.
Friday & Saturday, October 13-14, 2023
TBK will host Rabbi Rick Jacobs, President of the Union for Reform Judaism (URJ)

If you would like to volunteer to help with the planning for these special events, please contact Rabbi Stein.
---
Registration for 2022-23 Religious School is Now Open!
We are happy to share that TBK membership now includes Religious School without a separate per-child tuition fee. Click the button below for more information and to register.
---

The Rochester Kollel
Since its beginning, the Rochester Kollel, hosted by Temple B'rith Kodesh, has welcomed thousands of adults to a wide variety of Jewish study classes.
Worship & Study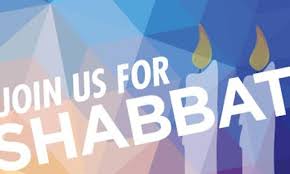 We invite you to join us in-person or online for Shabbat Worship and Study. See schedule below.
Check the e-mail blasts from TBK for information to join us using Zoom.

Can't find the information?
E-mail your name to info@tbk.org and we will send the information and password to you!
---
Friday Evening Shabbat
Join us on Friday evening at 6:00 pm as we share sacred moments of prayer, song, and study.
---

Saturday Morning TaNaKh Study
At 8:00 am, volunteers will lead TaNaKh Study.
---

Torah Study
At 9:15 am, Rabbi Stein or Rabbi Tulik will lead study of the week's Torah portion.
---

Shabbat Morning Worship
At 10:30 am, we will have a Shabbat morning service. This service, as with the Friday evening opportunity, will include prayer, song, and study. We will hear the chanting of the weekly Torah portion.
Quick Links
Social Action
Te
mple B'rith Kodesh has a long history of being a leader on Social Action matters that continues to today.
Parashat
Chayei Vayetzei
December 3, 2022
In this Torah portion, Jacob has a dream in which angels go up and down a ladder connecting earth to heaven. God appears before Jacob and renews the covenant that God had made with Abraham. Jacob sees Rachel, Laban's daughter, tending sheep and wishes to marry her. Laban tricks Jacob into marrying his eldest daughter, Leah, after seven years of labor. In exchange for another seven years of work, Jacob is allowed to marry Rachel. Jacob has many sons with Leah, but Rachel is unable to conceive. Finally, God blesses Rachel, and she has a son, whom she names Joseph.
Zoom Recordings
Click here to see our most recent recording:
Shabbat Morning Service
Saturday, November 26
Click here to see more TBK Zoom Recordings

---
Donate Online
Temple B'rith Kodesh appreciates the support of our congregants and the community. It is now easy to donate online to TBK. Click below to see the different options for giving and how you can help TBK!
Sat, December 3 2022 9 Kislev 5783