Upcoming Events
All Events
Friday

,

May

May

20

,

2022

Monthly Meditation with Rabbi Rochelle


Friday, May 20th

10:00a




Join Rabbi Rochelle for a short guided meditation to help prepare for Shabbat. No meditation experience necessary. Log in and zone out. Zoom liink provided in weekly email.

Friday

,

May

May

20

,

2022

Shabbat Service/ Teacher & Graduate Recognition


Friday, May 20th

6:00p




Saturday

,

May

May

21

,

2022

Shabbat Service/ B'nai Mitzvah of Aaron & Kyla Gurell


Shabbat, May 21st

10:30a




Friday

,

May

May

27

,

2022

Shabbat Service


Friday, May 27th

6:00p




Saturday

,

May

May

28

,

2022

Shabbat Service/ Bat Mitzvah of Alexandra Levitsky


Shabbat, May 28th

10:30a




Friday

,

Jun

June

3

,

2022

Shabbat Service


Friday, Jun 3rd

6:00p




Saturday

,

Jun

June

4

,

2022

Shabbat Service


Shabbat, Jun 4th

10:30a




Saturday

,

Jun

June

4

,

2022

Erev Shavuot Service/ Confirmation


Shabbat, Jun 4th

7:00p




Sunday

,

Jun

June

5

,

2022

Shavuot/Yizkor Service/ Adult B'nai Mitzah


Sunday, Jun 5th

10:30a




Tuesday

,

Jun

June

7

,

2022

Religious Practices Committee


Tuesday, Jun 7th

7:00p



TBK News
New! Sponsor an Oneg
Click here to see more about sponsoring an Oneg in honor, memory, or celebration of a person or event!
---
Yom HaShoa Commemoration
Click here to read Rabbi Stein's sermon commemorating Yom HaShoa

---
Rabbi Tulik featured in "Brighton Connections"
Rabbi Tulik was featured in the April 2022 edition of "Brighton Connections"
Click here to view the article
---
Donate Online
Temple B'rith Kodesh appreciates the support of our congregants and the community. It is now easy to donate online to TBK. Click below to see the different options for giving and how you can help TBK!
---
The Rochester Kollel
Since its beginning, the Rochester Kollel, hosted by Temple B'rith Kodesh, has welcomed thousands of adults to a wide variety of Jewish study classes.
Worship & Study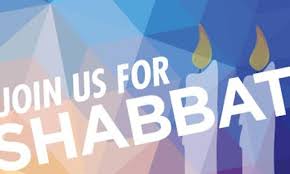 We invite you to join us in-person or online for Shabbat Worship and Study. See schedule below.
Check the e-mail blasts from TBK for information to join us using Zoom.

Can't find the information?
E-mail your name to info@tbk.org and we will send the information and password to you!
---
Friday Evening Shabbat
Join us on Friday evening at 6:00 pm as we share sacred moments of prayer, song, and study.
---

Saturday Morning TaNaKh Study
At 8:00 am, volunteers will lead TaNaKh Study.
---

Torah Study
At 9:15 am, Rabbi Stein or Rabbi Tulik will lead study of the week's Torah portion.
---

Shabbat Morning Worship
At 10:30 am, we will have a Shabbat morning service. This service, as with the Friday evening opportunity, will include prayer, song, and study. We will hear the chanting of the weekly Torah portion.
Quick Links
Parashat
Behar
May 21, 2022
In this Torah portion, God describes the laws surrounding resting the land and crops every seven years, as well as the Jubilee year every 50 years. God permits the use of slaves but provides stipulations including the obligation to eventually free your slaves.
Zoom Recordings
Although improving conditions have allowed us to resume in-person services, many congregants continue to participate in services via Zoom. The recordings are available for you to view.
Click here to see our most recent recording:
Shabbat Morning Service
Saturday, May 13
Bar Mitzvah of Sam Pheterson
Click here to see more TBK Zoom Recordings
Thu, May 19 2022 18 Iyyar 5782