TBK News
"Prayers for Our Country"
Inauguration Day Event

Inauguration Day: The morning of the uplifting Inauguration ceremony, Rabbi Stein joined other community faith leaders for a "Prayers for Our Country Inauguration Day Event". Click here to watch a recording of the joint prayer service.
---
Annual Martin Luther King Jr. Weekend Pulpit Exchange with Mt. Olivet Baptist Church
We were excited to welcome our friends from Mt. Olivet Baptist Church to worship with us on Friday evening.
Click here to watch Friday's service. Remarks by Rev. Dr. Rickey Harvey begin at 38:06 with an introduction by Rabbi Stein
The Pulpit Exchange continued on Sunday morning hosted by Mt. Olivet. Click here to watch the service. Sermon by Rabbi Stein begins at 27:46
Click here to read the sermon delivered by Rabbi Stein.
---
A Prayer for Our Country
Offered by Rabbi Peter Stein
Eloheinu v'Elohei Avoteinu v'Imoteinu
Our God and God of our Ancestors
Mkor HaBracha, Mkor HaChaim
Source of Blessing, Source of Life
You have implanted within us great abilities
The ability to heal
The ability to create hope
The ability to pursue justice and to create peace
Click here to see the full prayer
---
Testing for COVID-19 for Monroe County residents is being held at Temple B'rith Kodesh and several other sites around Monroe County.
The testing at TBK is on Tuesdays and Thursdays from 2 PM to 4 PM.
Appointments are required.
Click here to make an appointment on the Monroe County web site.
Please do not call Temple B'rith Kodesh as we are not involved in scheduling the appointments.
For more information, call Monroe County's COVID-19 Hotline at (585) 753-5555
---
Kollel
Fall-Winter Session

Registration is open for the Fall-Winter Session of the Rochester Kollel.
Since its beginning, the Rochester Kollel, hosted by Temple B'rith Kodesh, has welcomed thousands of adults to a wide variety of Jewish study classes.
Most classes are 4 to 8 weeks in length, 1 to 1½ hours per session, and topics range from classical text study to Jewish ethics, God and spirituality, Hebrew, literacy, comparative religion and more.
---
Have You Made Your Pledge?
Click here to see an updated report on "The Campaign to Ensure Our Future"
---
Online Worship & Study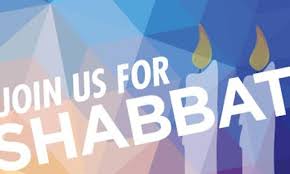 We invite you to join us for online Shabbat Worship and Study. See schedule below.
Check the e-mail blasts from TBK for information to join us using Zoom.

Can't find the information?
E-mail your name to info@tbk.org and we will send the information and password to you!
---
Friday Evening Shabbat
Join us on Friday evening at 6:00 pm as we share sacred moments of prayer, song, and study.
---

Saturday Morning TaNaKh Study
At 8:00 am, volunteers will lead TaNaKh Study.
---

Torah Study
At 9:15 am, Rabbi Stein or Rabbi Tulik will lead study of the week's Torah portion.
---

Shabbat Morning Worship
At 10:30 am, we will have a Shabbat morning service. This service, as with the Friday evening opportunity, will include prayer, song, and study. We will hear the chanting of the weekly Torah portion.
Quick Links
Parashat
Parashat Bo
January 23, 2021
In this Torah portion, God sends the eighth and ninth plagues, locusts and darkness, but Pharaoh still refuses to free the Israelite slaves. God tells Moses that the 10th plague will be killing all the firstborn Egyptians. God commands each Israelite home to slaughter a lamb and spread the blood on their doorposts, in order to protect their firstborns. After the death of the firstborns, Pharaoh demands that the Israelites leave.
Zoom Recordings
Although we cannot be together at TBK, we are using technology to keep us connected and supportive of each other during this challenging time. If you can't be with us at the time of the service or program, use the Zoom links that will be posted here at the time that is best for you.
Click here to see our most recent recording:
Sunday Morning Service
Mt. Olivet Pulpit Exchange
Sunday, January 17
Click here to see more TBK Zoom Recordings
Fri, January 22 2021 9 Shevat 5781