TBK News
Yom HaShoah Observance
Our Yom HaShoah Observance

was part of the April 9 Shabbat Service. Our guest speaker was Holocaust Survivor Warren Heilbronner.
Click here to watch the service. Mr. Heilbronner's remarks begin at 31:06
---
Travel to Israel
TBK has a long and proud history of travel to Israel. Unfortunately, our last trip was canceled due to the pandemic, and Rabbi Stein is researching possibilities for our next chance to travel together. Click here to let him know if you might be interested.
---

The Omer refers to the 49-day period between the 2nd night of Passover and the holiday of Shavuot. This period marks the beginning of the barley harvest in ancient times.
As the holiday of Shavuot became associated with the giving of the Torah, not only with the celebration of the harvest, the Omer period began to symbolize the thematic link between Passover and Shavuot
---
Testing for COVID-19 for Monroe County residents is being held at Temple B'rith Kodesh and several other sites around Monroe County.
The testing at TBK is on Tuesdays from 12:00 PM to 3:00 PM. Pre-registration is strongly encouraged. Walk-ins are accommodated as possible. Click here to make an appointment on the County web site.
Please do not call Temple B'rith Kodesh as we are not involved in scheduling the appointments.
For more information, call Monroe County's COVID-19 Hotline at (585) 753-5555
---
The Rochester Kollel
Since its beginning, the Rochester Kollel, hosted by Temple B'rith Kodesh, has welcomed thousands of adults to a wide variety of Jewish study classes.
Online Worship & Study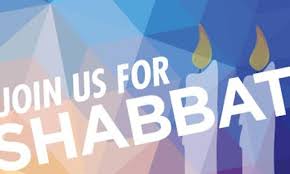 We invite you to join us for online Shabbat Worship and Study. See schedule below.
Check the e-mail blasts from TBK for information to join us using Zoom.

Can't find the information?
E-mail your name to info@tbk.org and we will send the information and password to you!
---
Friday Evening Shabbat
Join us on Friday evening at 6:00 pm as we share sacred moments of prayer, song, and study.
---

Saturday Morning TaNaKh Study
At 8:00 am, volunteers will lead TaNaKh Study.
---

Torah Study
At 9:15 am, Rabbi Stein or Rabbi Tulik will lead study of the week's Torah portion.
---

Shabbat Morning Worship
At 10:30 am, we will have a Shabbat morning service. This service, as with the Friday evening opportunity, will include prayer, song, and study. We will hear the chanting of the weekly Torah portion.
Quick Links
Parashat
Shimini
April 10, 2021
In this Torah portion, God commands Aaron and his sons to make the burnt and sin offerings at the Tabernacle. When God accepts the offerings, the people shout with joy. God describes to Moses the laws of kashrut.
Zoom Recordings
Although we cannot be together at TBK, we are using technology to keep us connected and supportive of each other during this challenging time. If you can't be with us at the time of the service or program, use the Zoom links that will be posted here at the time that is best for you.
Click here to see our most recent recording:
Shabbat Morning Service
Saturday, April 10
Click here to see more TBK Zoom Recordings
Tue, April 20 2021 8 Iyyar 5781