TBK News
Bernstein Society Shabbat
TBK and The Bernstein Society of TBK were proud to host Rabbi Barry H. Block, author of The Mussar Torah Commentary as the featured speaker for the Bernstein Society Shabbat on Friday, October 16.
Click here to view the entire service, or forward to the beginning of Rabbi Block's address; it starts at 29 min 48 sec with an introduction by Rabbi Stein.
Click here to read the comments by Rabbi Block
---
From the Social Action Committee
Click here for more information on Early Voting dates, times and locations
---

Kollel
Fall-Winter Session

Registration is open for the Fall-Winter Session of the Rochester Kollel.
Since its beginning, the Rochester Kollel, hosted by Temple B'rith Kodesh, has welcomed thousands of adults to a wide variety of Jewish study classes.
Most classes are 4 to 8 weeks in length, 1 to 1½ hours per session, and topics range from classical text study to Jewish ethics, God and spirituality, Hebrew, literacy, comparative religion and more.
---
Have You Made Your Pledge?
Click here to see an updated report on "The Campaign to Ensure Our Future"
---
Online Worship & Study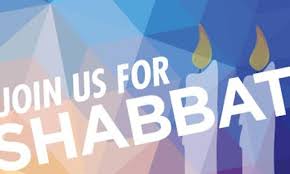 We invite you to join us for online Shabbat Worship and Study. See schedule below.
Check the e-mail blasts from TBK for information to join us using Zoom.

Can't find the information?
E-mail your name to info@tbk.org and we will send the information and password to you!
---
Friday Evening Shabbat
Join us on Friday evening at 6:00 pm as we share sacred moments of prayer, song, and study.
---

Saturday Morning TaNaKh Study
At 8:00 am, volunteers will lead TaNaKh Study.
---

Torah Study
At 9:15 am, Rabbi Stein or Rabbi Tulik will lead study of the week's Torah portion.
---

Shabbat Morning Worship
At 10:30 am, we will have a Shabbat morning service. This service, as with the Friday evening opportunity, will include prayer, song, and study. We will hear the chanting of the weekly Torah portion.
Quick Links
Parashat
Parashat Noach
October 24, 2020
In this Torah portion, God punishes the wicked in the world by causing a giant flood. God saves Noah and his family, who will repopulate the world. We are also introduced to Abram and his wife, Sarai.
Zoom Recordings
Although we cannot be together at TBK, we are using technology to keep us connected and supportive of each other during this challenging time. If you can't be with us at the time of the service or program, use the Zoom links that will be posted here at the time that is best for you.
Click here to see our most recent recording:
Shabbat Evening Service
Friday, October 23
Click here to see more TBK Zoom Recordings
Sat, October 24 2020 6 Cheshvan 5781