TBK News
High Holy Day Information
Watch your mail for the High Holy Day Bulletin, that has full information on the holidays and other TBK events.
---
Celebration of TBK at 175
Two major events coming in 2023!
Saturday evening, June 10, 2023
Gala concert & dinner featuring the world renowned Israeli jazz musician Mattan Klein and his band.
Friday & Saturday, October 13-14, 2023
TBK will host Rabbi Rick Jacobs, President of the Union for Reform Judaism (URJ)

If you would like to volunteer to help with the planning for these special events, please contact Rabbi Stein.
---
Registration for 2022-23 Religious School is Now Open!
We are happy to share that TBK membership now includes Religious School without a separate per-child tuition fee. Click the button below for more information and to register.
---

The Rochester Kollel
Since its beginning, the Rochester Kollel, hosted by Temple B'rith Kodesh, has welcomed thousands of adults to a wide variety of Jewish study classes.
Worship & Study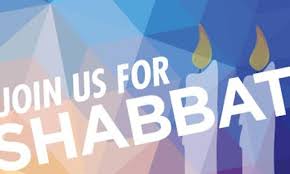 We invite you to join us in-person or online for Shabbat Worship and Study. See schedule below.
Check the e-mail blasts from TBK for information to join us using Zoom.

Can't find the information?
E-mail your name to info@tbk.org and we will send the information and password to you!
---
Friday Evening Shabbat
Join us on Friday evening at 6:00 pm as we share sacred moments of prayer, song, and study.
---

Saturday Morning TaNaKh Study
At 8:00 am, volunteers will lead TaNaKh Study.
---

Torah Study
At 9:15 am, Rabbi Stein or Rabbi Tulik will lead study of the week's Torah portion.
---

Shabbat Morning Worship
At 10:30 am, we will have a Shabbat morning service. This service, as with the Friday evening opportunity, will include prayer, song, and study. We will hear the chanting of the weekly Torah portion.
Parashat
VHa'Azinu
October 8, 2022
In this Torah portion, Moses recites a song to the Children of Israel that serves as testimony of their covenant with God. God tells Moses to head up Mount Nebo to find his final resting place.
Zoom Recordings
Click here to see our most recent recording:
Shabbat Morning Service
Saturday, September 17
Bat Mitzvah of Eliza Seablom
Click here to see more TBK Zoom Recordings
To view the High Holy Day services, visit the Temple Brith Kodesh channel on YouTube
---
Donate Online
Temple B'rith Kodesh appreciates the support of our congregants and the community. It is now easy to donate online to TBK. Click below to see the different options for giving and how you can help TBK!
Fri, October 7 2022 12 Tishrei 5783