Beyachad - Together
My Vision for America

Rabbi Peter Stein
July 3, 2020

Click here to read Rabbi Stein's sermon from the July 3 Shabbat Service
---
TBK Annual Meeting
June 28, 2020
Approved New Members fo the TBK Board of Trustees, and the TBK Foundation Board of Governors

Approved minor changes and updates to the TBK By-laws

Approved the 2020-21 Budget

Heard reports from President Steven Chaba, President-Elect Mike Kaufman, and Rabbi Peter Stein
---
Annual Meeting Remarks

by Rabbi Peter Stein
June 28, 2020

It is almost hard to know where to begin, as I offer these reflections on the past year and the plans for the future. It has been a year unlike any other our 172 year history, and the coming years will certainly continue to be a combination of extraordinary change and unprecedented opportunity.

I want to offer a series of thank yous. Our volunteer leadership, members, and staff have all shown creativity, courage and generosity, and I am grateful. Your confidence and commitment in our congregation is so incredibly special.

This meeting marks the end of the tenure of our president, Steven Chaba. Steven, thank you for your heart, your eloquence, and your devotion to each and every member of the congregation. We are stronger because of your service, and I know that you will continue to be an important presence for many years.
---
Have You Made Your Pledge?
Click here to see an updated report on "The Campaign to Ensure Our Future"
---
Online Worship & Study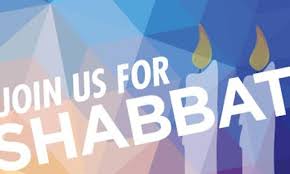 We invite you to join us for online Shabbat Worship and Study. See schedule below.
Check the e-mail blasts from TBK for information to join us using Zoom.

Can't find the information?
E-mail your name to info@tbk.org and we will send the information and password to you!
---
Friday Evening Shabbat
Join us on Friday evening at 6:00 pm as we share sacred moments of prayer, song, and study.
---

Saturday Morning TaNaKh Study
At 8:00 am, volunteers will lead TaNaKh Study.
---

Torah Study
At 9:15 am, Rabbi Stein or Rabbi Tulik will lead study of the week's Torah portion.
---

Shabbat Morning Worship
At 10:30 am, we will have a Shabbat morning service. This service, as with the Friday evening opportunity, will include prayer, song, and study. We will hear the chanting of the weekly Torah portion.
Quick Links
Parashat
Parashat Eikev
August 8, 2020
In this Torah portion, Moses continues his speech to the Israelites. He tells them they will have to annihilate people who are not believers in God. Moses reminds them not to forget God's commandments even after they enter the land of Israel, and that they must continue to fear God.
Zoom Recordings
Although we cannot be together at TBK, we are using technology to keep us connected and supportive of each other during this challenging time. If you can't be with us at the time of the service or program, use the Zoom links that will be posted here at the time that is best for you.
Click here to see our most recent recording:

Shabbat Morning Service
Saturday, August 1
Click here to see more TBK Zoom Recordings
Mon, August 3 2020 13 Av 5780