TBK News
Join us for Purim on Thursday!

Click on the image above for more information
---
Rabbi's Tisch is March 6

Click on the image above for more information
---

Scams & ID Theft
On February 10th, Lifespan and Temple B'rith Kodesh joined together for a presentation on how to detect Scams & ID Theft.
Click here to view the PowerPoint that was used for the presentation....lots of good information!
---

Campaign to Ensure Our Future Exceeds Goal!

Dear Fellow Congregants,
The Campaign to Ensure Our Future has not only met but exceeded our goal of $3 million! By the end of the campaign the final total raised was $3,108,779—nearly $109,000 above our goal!!
One-hundred-fifty Temple members made pledges and/or planned legacy gifts. Your contributions have already helped to enhance TBK's financial stability and strengthen core services.
THANK YOU FOR YOUR COMMITMENT TO THE FUTURE OF TBK!
Please click here to see the final Report to the Congregation
With best wishes and appreciation,
Sarah F. Liebschutz
Campaign Chair

---
New Hours: Testing for COVID-19 for Monroe County residents is being held at Temple B'rith Kodesh and several other sites around Monroe County.
The testing at TBK is on Tuesdays and Thursdays from 1:30 PM to 3:30 PM. Appointments are required. Click here to make an appointment on the County web site.
Please do not call Temple B'rith Kodesh as we are not involved in scheduling the appointments.
For more information, call Monroe County's COVID-19 Hotline at (585) 753-5555
---
The Rochester Kollel
Since its beginning, the Rochester Kollel, hosted by Temple B'rith Kodesh, has welcomed thousands of adults to a wide variety of Jewish study classes.
Online Worship & Study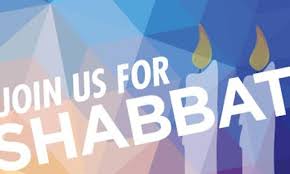 We invite you to join us for online Shabbat Worship and Study. See schedule below.
Check the e-mail blasts from TBK for information to join us using Zoom.

Can't find the information?
E-mail your name to info@tbk.org and we will send the information and password to you!
---
Friday Evening Shabbat
Join us on Friday evening at 6:00 pm as we share sacred moments of prayer, song, and study.
---

Saturday Morning TaNaKh Study
At 8:00 am, volunteers will lead TaNaKh Study.
---

Torah Study
At 9:15 am, Rabbi Stein or Rabbi Tulik will lead study of the week's Torah portion.
---

Shabbat Morning Worship
At 10:30 am, we will have a Shabbat morning service. This service, as with the Friday evening opportunity, will include prayer, song, and study. We will hear the chanting of the weekly Torah portion.
Quick Links
Parashat
Parashat Tetzaveh
February 27, 2021
In this Torah portion, God appoints Aaron and his sons as priests. God describes the priestly clothing and explains how to properly sanctify the priests. Aaron is commanded to make incense offerings to God every morning on an altar. God explains that once a year Aaron will make an offering on that altar to atone for all of the Israelites' sins.
Zoom Recordings
Although we cannot be together at TBK, we are using technology to keep us connected and supportive of each other during this challenging time. If you can't be with us at the time of the service or program, use the Zoom links that will be posted here at the time that is best for you.
Click here to see our most recent recording:
Shabbat Morning Service
Saturday, February 20
Click here to see more TBK Zoom Recordings
Wed, February 24 2021 12 Adar 5781