Our Spiritual Leaders
Our Spiritual Leaders

Rabbi Peter W. Stein
Senior Rabbi
Rabbi Peter W. Stein is the senior rabbi of Temple B'rith Kodesh. He previously served as rabbi of Temple Sinai in Cranston, RI and as associate rabbi of Rodef Shalom Congregation in Pittsburgh, PA.
Rabbi Stein was ordained and earned a MA in Hebrew Literature at the Hebrew Union College-Jewish Institute of Religion, studying in Jerusalem and New York City. His undergraduate studies were at Cornell University, and he also completed the Jewish Leaders Program at the Kellogg School of Management at Northwestern University.
Rabbi Stein is an alumnus of the Rabbis Without Borders Fellowship of CLAL and the Brickner Fellowship of the Religious Action Center of Reform Judaism. He has also completed the Professional Affiliates training of the Jewish Outreach Institute.
In Rochester, Rabbi Stein is engaged with a number of community organizations. He is treasurer of the Rochester Board of Rabbis and a member of the Jewish Federation Community Relations Committee. He is also an adjunct faculty member at the Colgate Rochester Crozier Divinity School, teaching classes in rabbinic literature and Jewish biblical interpretation.
Nationally, Rabbi Stein serves the Central Conference of American Rabbis as Dues Chairperson and as part of the Convention and Budget and Finance Committees. He is also a mentor for newly ordained rabbis through the Hebrew Union College-Jewish Institute of Religion and the CCAR, and he has served on camp faculty at three different Union for Reform Judaism camps.
Rabbi Stein has a commitment to social justice work and interfaith endeavors. He is a proud member of Planned Parenthood's national Clergy Advocacy Board. In 2015, he walked in Alabama and Georgia as part of the NAACP Journey for Justice, and he has a longstanding engagement with issues of LGBTQ equality and poverty. He participated in a dialogue program and a Papal Audience at the Vatican in 2007 and has been involved in significant relationships with the Catholic, Christian, and Muslim community. He is proud to nurture connections between TBK and several area churches and mosques, and sits on the community-wide Interfaith Steering Committee and the Brennan Goldman Institute Steering Committee.
Rabbi Stein is an avid tennis player, a passionate trombone player, and a beach lover. He loves baseball and has been to 12 stadiums and counting! He is married to Amy and together they are the proud parents of Eliana and Ari.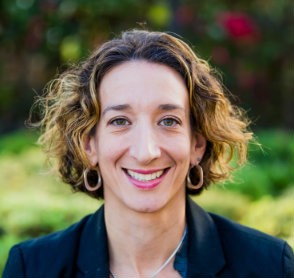 Rabbi Rochelle Tulik
Assistant Rabbi
Temple B'rith Kodesh is excited to welcome Rabbi Rochelle Tulik as our new Assistant Rabbi!
Rabbi Tulik was ordained at the Hebrew Union College-Jewish Institute of Religion in 2009. She also holds an MA in Hebrew Letters and an MA in Jewish Education from HUC-JIR. Her undergraduate studies were at the University of California at San Diego, where she crafted an Independent Studies Major in Modern Israeli Society and Israeli Culture. She comes to TBK from Wilshire Boulevard Temple in Los Angeles.
Rabbi Rochelle wrote, "My greatest joy is turning others on to Judaism; making Judaism accessible to those who think they don't belong and exciting for those who have already found a foothold. I want to open the doors wide so that everyone can enter and experience the beauty and comfort in the feeling of connection and community."
Rabbi Laurence A. Kotok
Rabbinic Scholar and Senior Advisor for Lifelong Jewish Learning



Rabbi Laurence A. Kotok, DD, is TBK's Rabbinic Scholar and Senior Advisor for Lifelong Jewish Learning. In 2014, Rabbi Kotok retired from his post as Senior Rabbi. He served the community for 18 years. Prior to arriving in Rochester in the summer of 1996, Rabbi Kotok served the North Country Reform Temple Ner Tamid of Glen Cove for 22 years. He expresses a love for the People and Land of Israel and has served as National Chair of the ARZA Rabbinic Cabinet. Additional involvement includes the Board of the Jewish Child Care Association, both the New York and National UJA/Federation. His long-standing involvement with interfaith understanding has been recognized by numerous local and national associations. His founding of the Rochester Kollel, a groundbreaking community-wide adult study program, continues to inform, enlighten and enrich Jews and non-Jews in the Rochester area. Rabbi Kotok currently serves on the faculty at the Florida wide Catholic Seminary.
Keri Lopatin Berger
Cantorial Soloist & Director of Music
Keri Lopatin Berger has proudly served as the Cantorial Soloist and Director of Music at Temple B'rith Kodesh since 1999. When not at TBK, Mrs. Berger also teaches vocal/general music at Mendon Center Elementary School in Pittsford. Mrs. Berger holds a master's degree in Music Education and Voice from the Eastman School of Music. Mrs. Berger received her bachelor's degree in music and Jewish studies at Washington University in St. Louis, Missouri. Prior to living in Rochester, Mrs. Berger sang professionally at Temple Israel in St. Louis, and her home congregation of Temple Beth-El in South Bend, Indiana. She has an eclectic musical performance background, ranging from musical theater, opera, vocal jazz, to acappella music. Mrs. Berger is recognized throughout the Rochester Jewish community as a leader in musical and liturgical innovation, and has mentored many up and coming student musicians, interested in studying Jewish music and culture. In 2011, she worked with TBK's Music Advisory Committee to craft a music vision statement, one of the first of its kind. Mrs. Berger has been instrumental is strengthening the music program at TBK to include Klezmer Shabbat, Musical Study Programs, Rock Shabbat, Jazz Shabbat, and other innovative programming and collaborations. Mrs. Berger has performed and collaborated locally with the Eastman School of Music, Nazareth College, the Rochester Madrigalia chamber chorus, and other local interfaith clergy. Mrs. Berger and her husband, TBK Choir Director - Dr. Jason Berger, live in Pittsford, where they are raising their 2 children.
Sun, November 29 2020 13 Kislev 5781